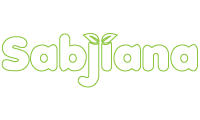 FRESH VEGETABLES
FROM
BENGAL
---
---
Sabjiana exports conventional and organic frozen vegetables all over the world sourced from traditional Bangladeshi farmers. We are committed to bringing the freshness of home grown quality vegetables right to your kitchen.
Sabjiana Limited (a subsidiary company of BD Group) is engaged in growing, procuring, sorting, grading and processing the finest Bangladeshi varieties of agricultural products (especially green vegetables) for export.
We strive to maintain quality, flavour and freshness 'locked-in' throughout the processing highway, starting from the green fields to the end-customer. We are proud to present high quality agricultural produce, cultivated by the traditional Bangladeshi farmers, to the whole world.
---
---